Christmas is around the corner and that means: outfit stress! We think it's important that you wear an outfit that makes you feel good! But still, picking out the right outfit can be pretty hard. In this post we give you some outfit inspiration for Christmas!
Christmas chic
Christmas is the perfect occasion to go all out with your outfit! Go for a pretty little black dress and a pair of black heels. The classic chic look! Combine the outfit with a black clutch and some pretty accessoires and your Christmas chic look is complete.
The comfy look
Not in the mood for dresses and heels?! Then go for the comfy & chill look this Christmas! All you need is a Christmas sweater and some comfy pants! What's even more fun is to tell your friends and family to wear the same, so you're all wearing a comfy & chill look. Snuggle down in front of the fireplace with some hot choco.. Christmas has never been so cosy!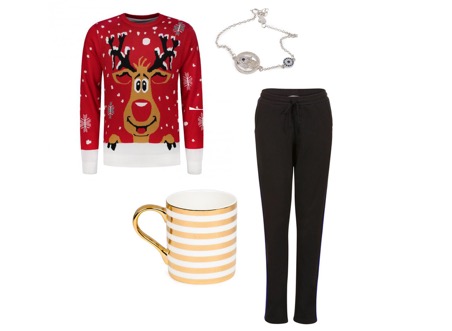 Glitters, glitters, glitters
You can't go wrong with glitters on Christmas! Go for a glitter top for example and combine it with a leather black skirt. Finish the look with a pair of black heels and a glitter clutch. Want to give your outfit an even more glitter look? Then wear a glitter brooch with the look. Pretty!
Casual chic
Not in the mood for a Christmas chic look but you still want to give your outfit a chic touch? Then go for the casual chic look! Combine a black skirt with a cosy sweater and a pair of nice boots. Make your outfit complete with some pretty jewelry and your casual chic look is complete! Or you can go for a pair of black pants and combine it with a beautiful blouse and a pair of black boots!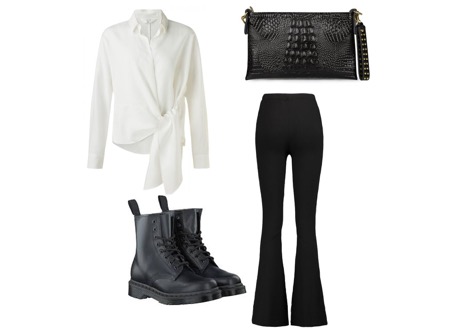 We hope that this post has given you some outfit inspiration. In the end the only thing that matters is that you feel good and confident in your outfit! Merry Christmas everyone!